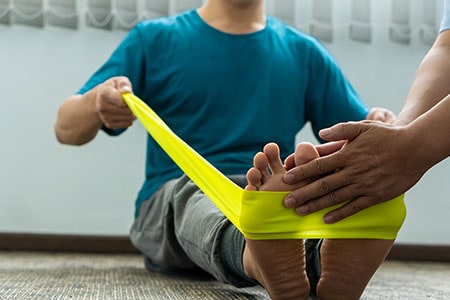 Surgery, such as a knee replacement, a rotator cuff repair, etc., is just one part of the healing process for your body. Physical therapy might seem like an offshoot of medicine to some, but it is actually one of the most crucial parts of your recovery process. Physical therapy can be both pre-surgery and post-surgery, and you can find both pre and post-surgical care in the Baltimore, MD, area with Kreis Physical Therapy.
Post-Surgical Care in Catonsville, MD
You can find our professional post-surgical care services not only in Catonsville but in Canton and Brewers Hill, Baltimore, as well. Kreis Physical Therapy has two locations, one in Catonsville and one in Baltimore. Our team is happy to help you with your post-operative rehabilitation.
Every patient's needs differ; there is no one program for all people, even if they undergo the same type of surgery. Your post-operative rehab program will be fit for your exact needs.
Why is post-surgical physical therapy so important? Surgeons themselves recognize that proper post-operative rehabilitation is vital for the patient's speedy and successful healing. Surgery and recovering from surgery can cause:
Reduced range of motion
Stiffness
Loss of functionality
Inflammation
Loss of muscle mass
Pain
Post-operative rehab helps to counteract all these problems and get you back to a healthy life sooner. Should you have pre-surgery physical therapy, you can expect similar benefits of reduced pain and swelling along with the mental preparedness for complete recovery.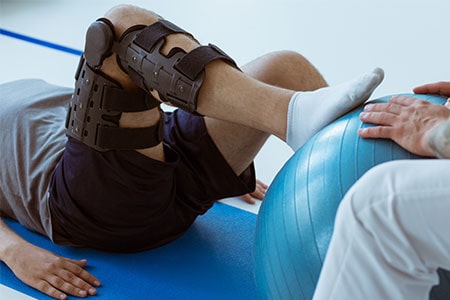 Joint Replacement and Rotator Cuff Repair Physical Therapy
Two of the most common types of post-surgical care we perform are joint replacement physical therapy and rotator cuff repair physical therapy.
Joint replacement physical therapy refers to post-surgical care for any joint in the human body, such as the shoulder, knee, wrist, ankle, and hip.
Rotator cuff repair physical therapy is to maintain the functionality of the group of muscles that bind the shoulder and the arm together.
Both of these services are ones in which Kreis Physical Therapy specializes.
Contact Kreis Physical Therapy Today!
Kreis Physical Therapy is happy to be your post-surgical care provider in Catonsville, Canton, Brewers Hill, and Baltimore, MD. Please contact us if you have any questions and to make an appointment with us.