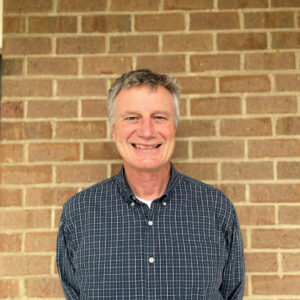 Meet Chuck Kreis, MPT
Chuck is a lifelong resident of Catonsville. He graduated from Mount Saint Joseph High School in 1983, following his three older brothers. He received his Bachelor of Arts degree in Economics from UMBC in 1987 and earned a Masters of Physical Therapy degree from the University of Maryland School of Medicine in May of 1999. He lives in Catonsville with his wife, two daughters and a German Shorthaired Pointer. In his spare time, Chuck has been actively involved in recreational sports, both as a participant and as a coach in youth softball, basketball and soccer.
Chuck has been a practicing physical therapist for over 20 years. He began his career in outpatient orthopedics working for Mankowski and Associates, located in the same Frederick Road office where Kreis Physical Therapy is today. He also has over ten years of experience working in home health care in Baltimore County and the surrounding areas. Chuck returned in late 2019 to Mankowski and Associates, which became Kreis Physical Therapy in August of 2020. He looks forward to continuing to meet the physical therapy needs of the Catonsville and Canton areas for years to come.
Email: [email protected]
Phone: 410-744-8698